No School on Friday November 11th due to Veterans Day. School resumes Monday November 14th

Alta Vista Parents, Staff, and Community: Mr. Chiapa is currently being evaluated by the Board of Trustees. The Board would like to hear your thoughts about the Superintendent's second year of service. Please, use the electronic form or you can pick up a paper copy at the District Office or the School Office on Monday, January 30th, 2023. Parts 1 and 2 of the evaluation will close to submissions on February 7, 2023 at 5 PM. This evaluation is completely anonymous and the data is held third-party to the Superintendent. Evaluation Link:
https://forms.gle/dKiJnpRih5q4rWwc8
Padres, personal y comunidad de Alta Vista: Actualmente, el Sr. Chiapa está siendo evaluado por la Junta de Síndicos. A la Junta le gustaría escuchar sus opiniones sobre el segundo año de servicio del Superintendente. Utilice el formulario electrónico o puede recoger una copia impresa en la oficina del distrito o en la oficina de la escuela el lunes 30 de enero de 2023. Las partes 1 y 2 de la evaluación se cerrarán el 7 de febrero de 2023 a las 5 p.m. Esta evaluación es completamente anónima y los datos se mantienen como terceros para el Superintendente. Enlace de evaluación:
https://forms.gle/dKiJnpRih5q4rWwc8

MINIMUM DAY TUESDAY NOVEMBER 22ND 12:30PM DISMISSAL CHOICES AFTER SCHOOL PROGRAM RUNS FROM 12:30PM TO 5:50PM NO SCHOOL - THANKSGIVING HOLIDAY WEDNESDAY NOVEMBER 23RD, THURSDAY NOVEMBER 24TH & FRIDAY NOVEMBER 25TH


Dear Friends, As we continue through challenging and unconventional times, it is important that we are alert and paying attention to the mental health of our children and teens. We can do this by learning or revisiting the signs of when a young person might be in distress and possibly contemplating suicide and learning what to say and do if suicidal ideation is present. The California Department of Education, Directing Change, and TeenLine are hosting a free webinar and Facebook Live event: (https//:
www.facebook.com/CAEducation
) Suicide Prevention 101 for Parents: Recognizing Signs and What to Do. This free webinar will provide information about suicide prevention for parents, including warning signs for suicide, how to have a conversation with their teen, actions to take if their teen is having a suicidal thoughts, and resources. The webinar is provided in partnership with the California Department of Education, the Directing Change Program, and Teen Line. In English: October 13, 2022 from 6 p.m. to 7 p.m.
https://us02web.zoom.us/webinar/register/WN_ISuj0ux3QHyrdOaYtef_7g
A medida que avanzamos en tiempos desafiantes y poco convencionales, es importante que estemos alerta y prestemos atención a la salud mental de nuestros niños y adolescentes. Podemos hacer esto aprendiendo o revisando las señales de cuándo un joven podría estar angustiado y posiblemente contemplando el suicidio y aprendiendo qué decir y hacer si la idea suicida está presente. El Departamento de Educación de California, Directing Change, y Teen Line están organizando un seminario web gratuito y un evento de Facebook Live (https//:
www.facebook.com/CAEducation
): Módulo 1-Prevención del Suicidio Para Padres: Reconociendo Las Señales y Que Hacer. Este seminario web gratuito proporcionará información sobre la prevención del suicidio para los padres, incluidas las señales de advertencia de suicidio, cómo tener una conversación con su hijo adolescente, las medidas a tomar si su hijo tiene pensamientos suicidas y recursos. In Spanish: October 12, 2022 from 6 p.m. to 7 p.m.
https://us02web.zoom.us/webinar/register/WN_6JHpFT_RRvmX_1tdMBAx3Q
Additional Resources: Suicide Prevention: A Resource for Parents Brochure: This e-brochure includes questions parents can ask themselves to assess if their teen might be at risk of suicide and actions to take. Tips on raising resilient teens as well as resources are provided. Prevención del Suicidio: Un Recurso Para Padres: Este folleto electrónico incluye preguntas que los padres pueden hacerse para evaluar si su hijo/a adolescente podría estar en riesgo de suicidio y las acciones que debe tomar. Se ofrecen recursos tanto como consejos sobre cómo criar adolescentes con capacidad de recuperación.

Alta Vista Elem Sch is inviting you to Parent Night 3. The meeting will be held in-person at the school cafeteria, online or by phone. To join the meeting by phone or zoom, use the links below. Topic: Parent Night 3 Time: Oct 5, 2022 05:30 PM Pacific Time (US and Canada) Join Zoom Meeting
https://us06web.zoom.us/j/82676951489?pwd=OW9zSlEyNmlXWUxmWGxoYWFvVlM1Zz09
Meeting ID: 826 7695 1489 Passcode: sWxNs5 One tap mobile: +16694449171 Meeting ID: 826 7695 1489 Passcode: 661592

Alta Vista Parents: Due to the excessive heat warning, Alta Vista's after-school activity options need to be altered. Any outdoor activity is strongly discouraged after 10 AM. After school activities affected by the heat are as follows: 1. Middle School Sports, 2. Sports Conditioning. Sports Conditioning will move indoors. All sports are cancelled this afternoon. Also, cooling centers are available for use in the Porterville Area. Here is a list of options. They will also be posted on our website for easy access. Santa Fe Depot, 280 North 4th Street, 8 AM - 5 PM City Hall, Porterville, 291 North Main Street, 7:30 AM - 5:30 PM Temporary Library, 50 West Olive Avenue, Suite B, ROUTE 3, 9 AM - 8 PM Fallen Heroes Park, 356 East Chase Avenue (Tuesday, Wednesday 3 PM - 5:30 PM Heritage Center, 256 East Orange Avenue, 8 AM - 5:30 PM Porterville Transit Center, 61 West Oak Avenue, ROUTE 3, 8 AM - 9 PM Alta Vista's Facebook and Website will have links to free cooling centers and transit routes. Cooling centers are available from September 2, 2022 to September 9, 2022. Transit Maps:
https://www.ci.porterville.ca.us/departments/porterville_transit/bus_schedules.php
Cooling Centers:
https://www.211tularecounty.org/warming-centers

UPDATE: At 4:40 PM, Tulare County Sheriff's Officers notified the school that with further investigation two suspects had been arrested for undisclosed crimes. The campus and surrounding areas are all clear. If you have questions, please contact the school office in the morning, or email
infoavs@altavistaesd.org
. We will have services available if students need to talk to a counselor.

ALERT!! Today at 3:09 PM, the Tulare County Sheriff's department put our school on lockdown to investigate reports of gunshots near the Westside of our campus. By 3:14 PM all students still on campus were accounted for by Administration, office personnel, and CHOICES staff members. At 3:24 PM, TCSO notified Alta Vista's school office that the investigation resulted in no findings. This means that there is little evidence of the event except through initial reports from residents. REMINDER: Tomorrow begins the hunting season for dove. There will be gunshots heard early in the morning as hunters kick-off the season. TCSO often increases patrols during this time to support safety of those hunting, residents, and the school community. Thank you for your cooperation in keep our students safe!


School Site Council Meeting Monday, August 29, 2022 4:00 PM - 5:00 PM In-Person or Zoom Agenda:
https://5il.co/1gzt4

Dear Parents, School Site Council begins next week on Monday, August 29th. It is time to vote for your elected council. The following form is for voting electronically. If you attend Back to School Night or come by the school on Friday, there will be paper ballots for families that do not want to mess with technology. School Site Council Ballot Link:
https://forms.gle/8ZBBMuzCMufyD1iT9
All voting closes on Sunday, August 28, 2022. Thank you!

Tonight is our first parent information night for the 2022-2023 school year. This will be a ZOOM MEETING ONLY. We will cover lots of topics tonight. And there will be time for families to ask questions. Translation services will be available. 2022-2023 School Year PARENT INFORMATION NIGHT #1 Monday, August 8, 2022 5:30 PM – 7:00 PM Zoom Information
https://us06web.zoom.us/j/87260941715?pwd=ZDdqdnBCZmFXOEJiUWFXQWpaZmJIUT09
Meeting ID: 872 6094 1715 Passcode: 5EeHE3 One tap mobile: +16699006833 Meeting ID: 872 6094 1715 Passcode: 756444

We hope that you have been able to enjoy summer break. We are looking forward to the start of the new school year. We wanted to make you aware of a new law (SB 328) which went into effect on July 1st. A section of the law requires high schools to begin the school day no earlier than 8:30a.m. Alta Vista School will begin at our regular start time of 8:10am. We look forward to welcoming students back on August 11th.

Registration packets for new students from Pre-K to 8th grade enrolling at Alta Vista School District for the 2022-2023 school year may now be picked up at the school office. Once packets are completed please return them to the school office. Alta Vista District office and School office are open Monday through Thursday from 8:00-5:00pm. Offices are closed on Friday. Below you will find packets that you can print at home and return them once completed to the school office: Preschool Packet -
https://5il.co/1e1gv
NEW UTK/K Packet -
https://5il.co/1e1gw
NEW STUDENT 1st - 8th GRADE -
https://5il.co/1e1gu
Any questions please call the school office at 559-782-5700 ext 2000/2032 or you can email us at
infoAVS@altavistaesd.org


Summer Office Hours 8:00 a.m. – 3:00 p.m. MONDAY – THURSDAY OFFICE IS CLOSED ON FRIDAYS Office will be closed on Monday July 4th! THESE HOURS ARE EFFECTIVE FROM: JUNE 6th – July 30th August 1st - Office Open full-time Mon-Fri (7:30am to 4:00pm) First day of Classes for the 22-23 School Year is Thursday August 11th!

Here is the video from the 8th grade parent night. We discussed ways to support parents during the summer and as students enter high school. Resources are available at Alta Vista's school office if you would like to explore options.
https://youtu.be/Itg147-qz9s

Here is an opportunity for all of us to support our students in a different way. Porterville College Foundation has made a deal with the newest Panda Express near Dutch Bros./Walmart. Fifty percent (50%) of the profits for meals sold today with the app/paperwork in the link below go to students that start their college careers at Porterville College. We have many students that benefit from this program. In fact, I started my college career at Porterville College. I am thankful we had a place for me to grow up a little. If you are interested, I have provided the link.
https://www.portervillecollege.edu/event/pc-foundation-panda-express-fundraiser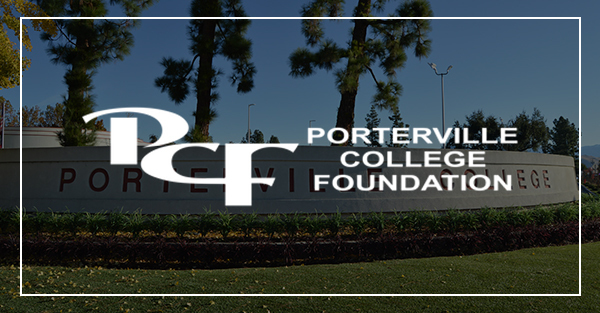 As the year continues, many changes are on the horizon. I am interested to know what our families are thinking. It is very important for me to understand your concerns and I speak with legislator, the board, and other county agencies about the changing requirements, recommendations, and mandates. Please complete the following survey:
https://docs.google.com/forms/d/1HS96uZ1JviiwmAHa261NZlYcZdJ4VV9_yk9Cbfxq9i

Alta Vista will have no school on Friday, February 18th due to Lincoln's Birthday and Monday, February 21st, due to Presidents' Day. School will resume on Tuesday, February 22nd following the school holiday.